Jamaica
Bienvenue à Sol Jamaïque.
Jamaïque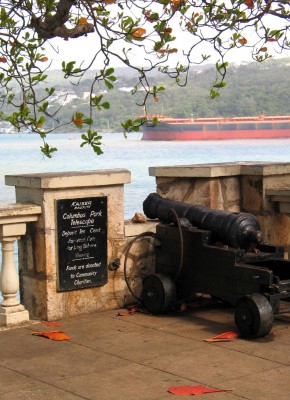 Les Bureaux Sol en Jamaïque:
SOL PETROLEUM JAMAICA LIMITED
Lot 5 Newport East
Kingston
Jamaica
Tel: 876-633-7600 | Fax: 876-633-7599 | info@solpetroleum.com
General Manager: Mr. Robert Jackson
Sol Excellence Customer Feedback Programme Now Available

June 26, 2015

The Sol Group, the leading energy provider in the Caribbean, is happy to introduce the Sol Excellence Customer Feedback Programme across its...

Sol Petroleum Makes Significant Investments in Jamaica's Youth

February 4, 2015

Sol Petroleum, the newest entrant to Jamaica's petroleum energy industry has made a huge investment towards the country's youth. The investment comes...

Sol, UWI Toast Scholars at Gala Reception

November 10, 2014

A celebration of investment in education and its importance to the social and economic fabric of the Caribbean region. That's what took place last...

Shell Lubricants Offers Motorists Phone Card Savings

August 26, 2014

Shell Lubricants is giving value back to its customers in Jamaica with free phone card credit to help them stay in touch. Robert Jackson, General...

Fun and Education in Sol's Treat for West Kingston Schools

July 21, 2014

Students of the Carnival and Kings Basic Schools in West Kingston are now enjoying an enhanced early childhood experience following a recent...